LaVolta's Big Dance Weekend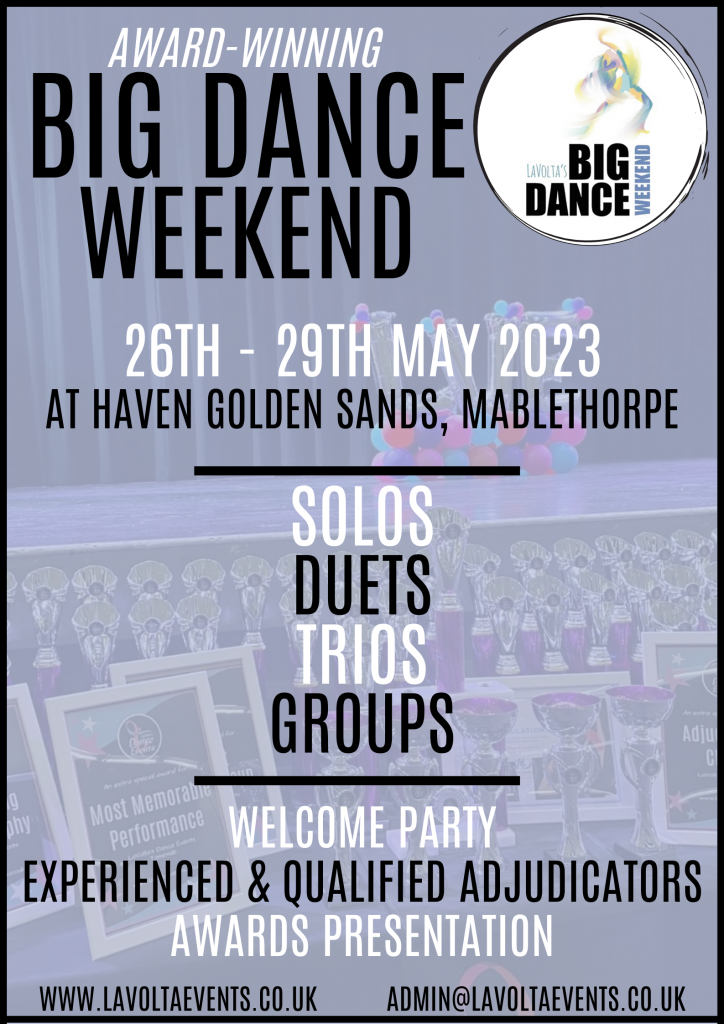 LaVolta's Big Dance Weekend is such an incredibly fun weekend dance event for all involved. 
Taking place over 4 days in association with Haven Holidays, you'll be part of a jam packed weekend of dancing, singing, fun, parties and lots of incredible memories.
We are one of the cheapest weekend events around, we have lots of exciting extras planned, an amazing adjudicator, the most talented band for our Welcome Party and much more..
Prices start from just £60pp.
Friday 26th May 2023
Welcome Party from 7.30pm
Saturday 27th May 2023
Dance Competition
Sunday 28th May 2023
Dance Competition, Awards Presentation & Party
Monday 29th May 2023
Checkout by 10am