LaVolta's EMPOWER Dance Associates Programme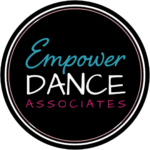 LaVolta's EMPOWER Dance Associate programme is designed to develop your dance skills in Jazz Dance, Lyrical & Contemporary Fusion and Authentic Street Dance.
Our intense programme, based in Stockport (year one only), aims to compliment and work alongside your current dance training by developing your performance quality, choreography skills, dance technique and confidence.  Our associate programme gives students an opportunity to train with qualified faculty members as well as experience guest workshops with industry professionals in a range of styles..
We are looking for resilient and committed students who are serious about developing their skills.
By joining our incredible programme, you will be part of a fun, friendly and empowering dance family.
Our faculty members are not only qualified but are industry professionals with lots of experience..
Guest Choreographers and an End of Year SHOWCASE also included.
Our Fees
We are an extremely affordable programme and only charge £125 for our first year (starting in September 2022) for our in-person programmes with the option to pay both termly or annually to keep it affordable for all our associates and their families.
10% sibling discount is available on request.